CAMPUSES CLOSED
Covid-19 Alert level update- Monday 20 September
Auckland will move up to Alert Level 3 at 11.59 pm on Tuesday 21 September. Auckland will stay at Level 3 for at least two weeks with Cabinet reviewing these settings on Monday 4 October. This means Future Skills Academy will continue providing all teaching, learning and support services online for the time being.
Covid-19 Alert level update - Monday 30 August
The Prime Minister today announced that Auckland will remain at Alert Level 4 for at least two more weeks. The Cabinet will meet on Monday 13 September to look at the next steps for Auckland.
We will continue with online learning and will keep you updated as the situation changes. Stay safe and look out for your friends and whānau.
Important contacts
Remember help is available for anybody struggling with academic or personal issues during the lockdown. Feel free to reach out to our Pastoral Care Specialist, Sima@futureskills.co.nz for Royal Oak and Fola@futureskills.co.nz for Manukau campus.
In-Employment students can contact tutors Patrick Schofield: 0273620271, Peter Sparrow: 021644407 and Carl Graham: 0220289302 or Academic Manager (Regulatory Compliance) Alexander Ewing: 027 249 8800.
You can Free call or free text 1737 any time, 24 hours a day to talk to a trained counsellor or a peer support worker. You can access more support, advice or information about Covid-19 here
Everyone is entitled to free Covid-19 vaccinations. For information on where to get vaccinated, go here.
If you are having any IT issues such as login issues, or problems with Office 365 login please feel free to reach out to our IT specialist scott@futureskills.co.nz or any issues with MS Teams connection please contact our Digital Literacy Support Specialist Jubilee@futureskills.co.nz
Contact info@futureskills.co.nz for information. If you have any health concerns, call Healthline free on 0800 611 116 for advice. Go to the government website https://covid19.govt.nz/ for the latest Covid-19 updates.
Important links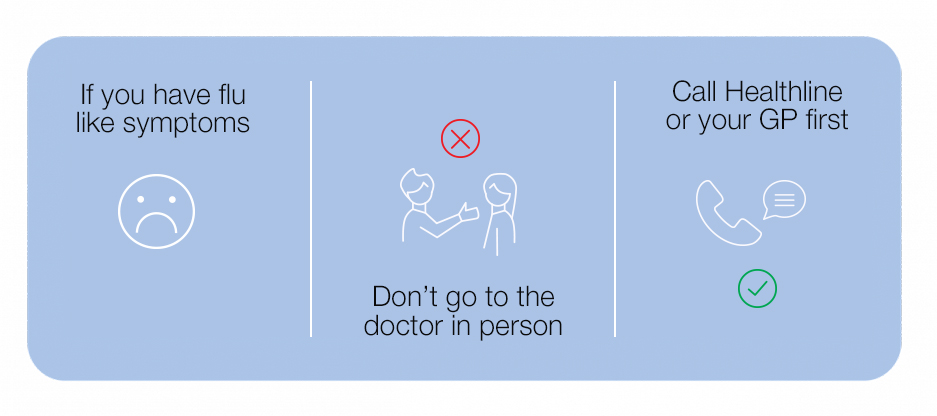 What can I do to protect myself and others?
- Wash hands thoroughly (at least 20 seconds) with soap and water, or a hand sanitiser.
- Cough and sneeze into your elbow or a tissue (rather than onto your hands), and then put the used tissue straight into the rubbish and wash your hands.
- Avoid close contact with anyone who has a fever or cough.
- If you live in a flat, let your flatmates know you are unwell.